Scientific Directions Update #2
Wednesday, 26 January, 2022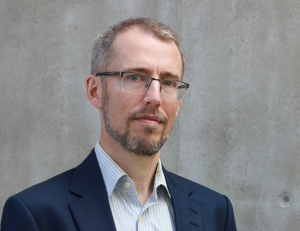 News from the Scientific Director Greg Peters
Here is the latest Update from the Swedish Life Cycle Center's Scientific Director, focusing this time on a few publications that have appeared online since the last update. If you would like to draw attention to some progress which researchers in the Swedish Life Cycle Center partner organizations are making in developing new methods and other developments in the next Scientific Directions Update, please feel free to contact me: gregory.peters at chalmers.se.
Center partners publish beefy research
Since the last Scientific Directions Update, SLU has published a new study of Swedish beef production systems, going beyond previous work to include time-dependent carbon emission and soil sequestration aspects. Hammar, Hansen and Röös showed in this way that about 20% of the greenhouse emissions can be offset by sequestration in the soil, but this still leaves a significant climate impact.
Happily for beef-eaters, there was even better news from IVL and KTH. In a new paper, Nilsson and Martin estimated that growing Asparagopsis taxiformis seaweed in land-based systems resulted in 9.2 kg of CO2-equivalent emissions per kg of seaweed. This is good news because as they say, at small dietary doses it can massively reduce the methane emissions of cattle. Some back-of-the-envelope calculations I did to connect this paper with some others suggest this seaweed production impact is miniscule in comparison to the climate benefits it will provide.
Methods for improved assessments of circularity
Researchers at RISE have proposed a new numerical indicator intended to evaluate the "market endurance" (ME) of a product, taking into account the cost of building and maintaining the product, and its sales price. Unlike some other indicators of circularity, the dimensionless indicator put forward by Mellquist, Boyer and Willander does not reward products for spinning around in tiny, rapid reuse cycles, but rewards their robustness and longevity. The authors hope this will help avoid some of the risk of environmental suboptimization inherent in recent circularity hype, especially if people combine ME with an LCA result.
Tomas Ekvall and friends took aim at the Circular Footprint Formula in the European framework for Product Environmental Footprints in a new article. They consider that the Formula, with its default settings, can cause an LCA to offer a perverse incentive for incineration of polyethylene plastic and bio-based materials. The problem can be alleviated to some extent by changing the coefficients in the formula.
A handy handbook
Finally, it is worth mentioning the arrival of Ciroth and Arvidsson's "Life Cycle Inventory Analysis – Methods and Data". With contributions from ten other authors, this compendium describes the issues we face in getting that part of an LCA right, and provides practical guidance for analysts on a host of related topics. It is published by Springer in various formats.