Inspiring seminar on public procurement
Tuesday, 29 May, 2018
How can purchasers set requirements on suppliers with a life cycle perspective in mind? How can suppliers prepare for sustainability requirements from purchasers in public sector?
Those were some of the questions that were initially raised to the center and that finally ended up in a seminar on May 23 in Stockholm. The topic was "Sustainable public procurement – the role of the life cycle perspective" and it was a unique opportunity to gather two sides from the process – purchasers and suppliers. More than 40 people registered to the event, a mix of environmental coordinators, project leaders, purchasers, environment specialists, analysts, consultants and more. All in all, the participants were very satisfied and left the day with new ideas and knowledge.
 "One role for public procurement is to inspire and drive the development forward"
//Emma Rex, moderator of the seminar, in her initial speech.
When we summarize all contributions to the day, inspiration is one of the key words. Below is a selection of inspiring words from speakers and discussion leaders:
"There are requirements and expectations from many different stakeholders that KTH should work sustainably in procurement. The lifecycle perspective plays a significant role here and is emphasized in ISO 14001." // Kristina Von Oelreich, Lawyer and Sustainability Manager, KTH Royal Institute of Technology.
"Upphandlingsmyndigheten is a supporting authority for purchasers in public procurement. Over the years, we have developed sustainability criteria for over 600 product categories, which suppliers can voluntarily use to set requirements on suppliers." // Joakim Thornéus, Sustainability Specialist, Upphandlingsmyndigheten.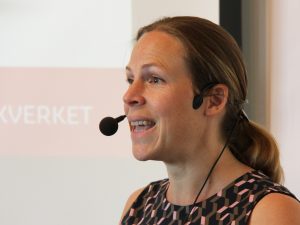 "Every now and then, Trafikverket gathers suppliers to go through the requirements we have on them and discuss solutions for a sustainable procurement." // Susanna Toller, Expert in materials & chemical products, Trafikverket.
"Vattenfall promises to be fossil free within one generation. Consequently, we need to look at our own operations as well as set requirements down the value chain. Among other things, we will phase out fossil fuels and try to develop innovative solutions together with our suppliers." //Thomas Olsson, Environmental strategist, Vattenfall.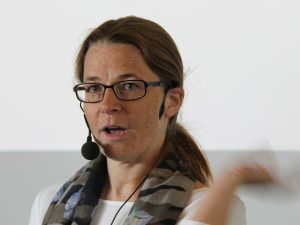 "Keep in mind that there is a difference between procurement of goods and services. There are many indirect environmental effects that are not obvious immediately." //Emma Rex, Group manager, Energy and Enviornmental Systems Analysis, RISE Research Institutes of Sweden.
"In cases where sustainability requirements are included in the procurement process, we make climate calculations early and we often succeed in achieving a significant reduction in emissions. The sooner we get included in the dialogue, the greater the environmental improvements we can make on our processes. " //Nicklas Magnusson, Development Manager Green & Sustainability, Skanska.
In the discussion that followed the presentations it became clear that further discussions and cooperations between suppliers and purchasers are needed. Knowledge in life cycle basics needs to be distributed and good examples need to be shared. This is definitely work to be continued!
The seminar was organized within the project Swedish platform for the life cycle perspective, funded by the Swedish Energy Agency and managed by Swedish Life Cycle Center. The program was developed in close collaboration with RISE Research Institutes of Sweden and members of the Government agency group of the center (National Board of Housing, Building and Planning, Swedish Board of Agriculture, Swedish Consumer Agency, Swedish Energy Agency, Swedish Environmental Protection Agency, Swedish Transport Administration and The National Agency for Public Procurement).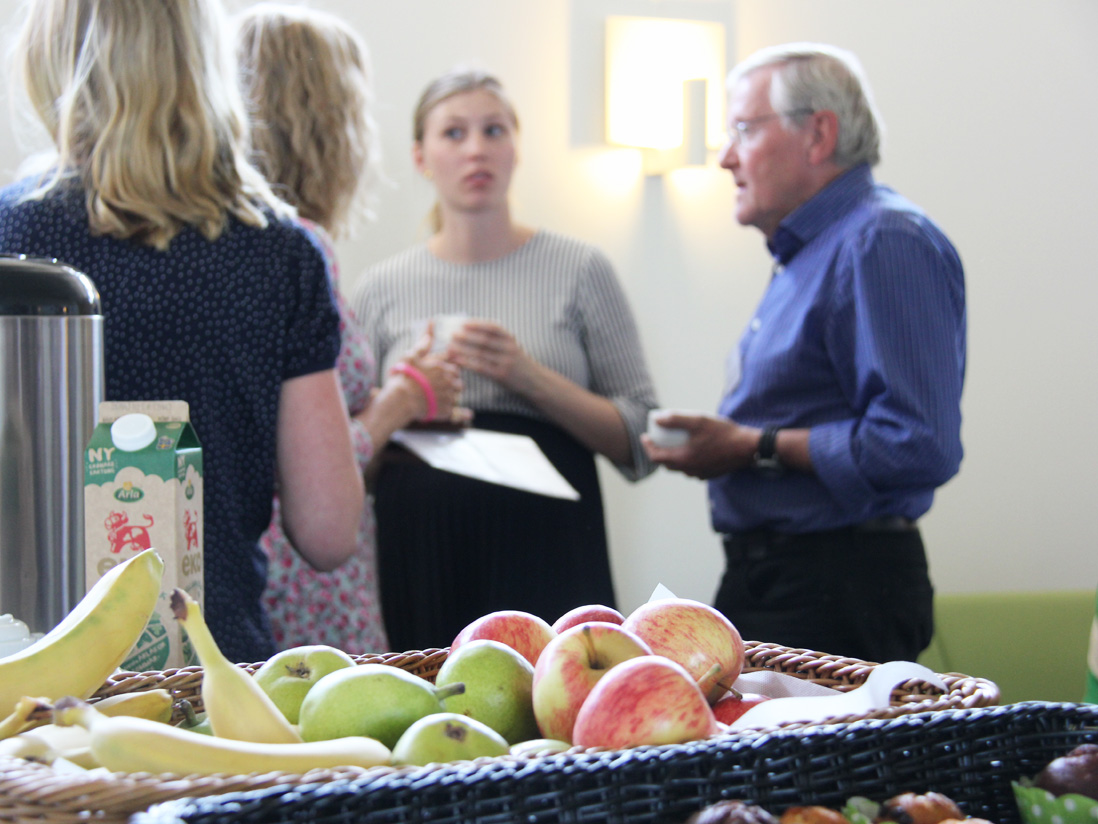 Text & photo: Ulrika Georgsson