Early bird discount on LCT course until August 20!
Friday, 17 August, 2018
The life cycle perspective, understanding the environmental impacts of a product or service throughout the value chain, is gaining increased importance in business as well as in public sector and authorities. In this two-day course you will get a deeper understanding on how to apply life cycle thinking in your organization, through real cases and proven methods. You will get sufficient time to practice your new skills during the course and ask the experienced course leaders and guest lecturers for support.
The course is aimed for you who need a better understanding of the life cycle perspective, including life cycle assessment (LCA) and its role for sustainable development in your organization. You work for example as a strategist, environmental coordinator / environmental manager, purchaser or investigator in public sector or business and focus on sustainability. No prior knowledge in LCA is required.
The price for this two-day course is 11500 SEK ex VAT, but for you who register before 2018-08-21 the price is only 10500 SEK. The price includes course material and fika for the two days.
Choose the best location for you: Gothenburg October 10-11 or Stockholm November 6-7.
Course leaders
Emma Rex is a researcher and Group Manager at RISE Research Institutes of Sweden in areas such as decision support, life cycle thinking, and circular economy. Emma has a PhD in Environmental Systems Analysis with a focus on how life cycle perspectives are used and integrated in industry.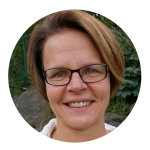 Karin Sanne is Group Manager for IVL Swedish Environmental Research Institute's LCA and Environmental Management Group where she coordinates and develops LCA-related assignments. She is civil engineer and has more than 15 years of experience in applied lifecycle thinking within AkzoNobel.
On top of the course leaders there will also be guest lecturers to give examples of life cycle thinking in their organizations.
Guest lecturers in Gothenburg
Emma Ringström, Environmental Manager, Pulp and Performance Chemicals, AkzoNobel Specialty Chemicals
Jessica Andreasson, Research and development, Volvo Cars
Guest lecturers in Stockholm
Dag Lundén, Environmental Manager, Technology, Telia
Susanna Tollér, sakkunnig inom material och kemiska produkter, Trafikverket.
Register to lifecyclecenter@chalmers.se
Text: Ulrika Georgsson