Course application deadline on September 25
Monday, 17 September, 2018
Take the chance to improve your knowledge in Applied Life cycle thinking and join our two-day course in Stockholm November 6-7 or Gothenburg October 10-11. This time the course will be given in English in Stockholm (if needed) and in Swedish in Gotheburg.
The life cycle perspective, understanding the environmental impacts of a product or service throughout the value chain, is gaining increased importance in business as well as in public sector and authorities. In this two-day course you will get a deeper understanding on how to apply life cycle thinking in your organization, through real cases and proven methods. You will get sufficient time to practice your new skills during the course and ask the experienced course leaders and guest lecturers for support.
Course leaders
Emma Rex is a researcher and Group Manager at RISE Research Institutes of Sweden in areas such as decision support, life cycle thinking, and circular economy. Emma has a PhD in Environmental Systems Analysis with a focus on how life cycle perspectives are used and integrated in industry.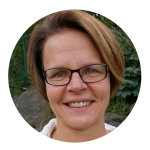 Karin Sanne is Group Manager for IVL Swedish Environmental Research Institute's LCA and Environmental Management Group where she coordinates and develops LCA-related assignments. She is civil engineer and has more than 15 years of experience in applied lifecycle thinking within AkzoNobel.
Guest lecturers Gothenburg
Jessica Andreasson, Volvo Cars
Jessica is working with sustainability at Research and Development, Volvo Cars. She will share her experience of life cycle thinking from Volvo Cars and give examples from the world of vehicles.
Emma Ringström, AkzoNobel Special Chemicals 
Emma is Sustainability Manager at Pulp and Performance Chemicals, AkzoNobel Special Chemicals. She will share her experience from collaborations up-streams in the value chain.
Guest lecturers Stockholm
Susanna Tollér, Swedish Transport Administration
Susanna is an expert in materials and chemical products at the Swedish Transport Administration. She will be guest lecturer in Stockholm and will give examples on how they work with life cycle thinking among suppliers and throughout their organization.
Dag Lundén, Telia Sweden
Dag is Environmental Manager at Technology, Telia Sweden. Dag will share his experience from life cycle thinking within Telia and give real examples to look at.
Course information Gothenburg
Date: October 10-11, 2018
Time: 10-17 day 1, 9-15:30 day 2
Place: RISE, Eklandagatan 86, Gothenburg
Price: 11 500 SEK ex VAT (including lunch and fika for two days).
(partner discount 20%**)
Language: Swedish
Course information Stockholm
Date: November 6-7, 2018
Time: 10-17 day 1, 9-15:30 day 2
Place: IVL, Valhallavägen 81, Stockholm
Price: 11 500 SEK ex VAT (including lunch and fika for two days).
(partner discount 20%**)
Language: English if needed
** 20% discount applies to partners of Swedish Life Cycle Center. Can not be combined with other offers.
Questions
Ulrika Georgsson, Communications Officer
Phone: 031 772 68 94
E-mail: ulrika.georgsson@chalmers.se
Text: Ulrika Georgsson