Webinar: Using EPS in product development
Date:

Thursday, 25 October, 2018
Time:

14:00 - 15:00
LCA based comparison of distribution trucks with different drivelines – a case study from the project "Development of methodology to communicate environmental damage cost data".
Join this webinar if you want to know more about the use of EPS and monetary valuation in practice. If you want to get insights on how Volvo Trucks uses environmental data in their internal product development discussions.
Content
This webinar presents the results and conclusions from one of the case studies in the project "Development of methodology to communicate environmental damage cost data" (KEPS). The case study was an LCA based comparison of distribution trucks with different drivelines, performed by AB Volvo.
The presentation will focus on two different results. Firstly, how the case study gave input to the overall project goals of identifying the most important environmental parameters and corresponding valuation. Secondly how the results added to the Volvo internal discussion regarding the environmental performance and potential of different driveline options. The results can serve as inspiration for other companies or practitioners that wish to deepen their assessments with environmental damage cost.
There will be time for questions and discussion after the presentation.
WHAT: A webinar about the Environmental Priority Strategies (EPS) method in practice
FOR WHOM: Open for anyone.
ARRANGED BY: Swedish Life Cycle Center, through the project Swedish platform for the life cycle perspective.
HOW: Online meeting with Skype. Join the meeting with your computer or phone. Login in details to the webinar will be sent to all registered participants before the meeting.
About the speakers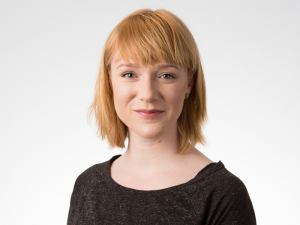 Mia Romare
Currently, Mia works as project manager at IVL Swedish Environmental Research Institute, to a large extent with projects related to life cycle assessment and the automotive industry. Mia has also been involved in projects relating to critical raw materials, and the risk associated with using these materials, for example in automotive applications.
Per Hanarp
Per Hanarp is Fuel Specialist at Volvo Group Trucks Technology.  He provides technical support and expertise as well as coordination of activities within the Volvo Group in the fuels area (diesel, methane, DME, other fuels + AdBlue). Together with Mia Romare, he prepared the research project's case study on transport fuels diesel and gas.
More about EPS
EPS (Environmental Priority Strategies) is a systematic approach to choose between different design options in product and process development. Its basic idea is to make a list of environmental damage costs available to the designer in the same way as ordinary costs are available for materials, processes and parts. The user of EPS may then calculate the total costs over the products life cycle and compare different options. The EPS method is also useful on other levels in an organization, i.e. for cost-benefit analysis or integration of sustainability KPI:s in reporting and for assessments of nature resources on a national level.
The EPS method can be useful for instance for:
Professionals working with product development
Public sector, in need of cost-benefit analysis with sustainability aspects
Organizations that want to start including sustainability aspects in financial reporting
The development of EPS started within Swedish Life Cycle Center (former CPM) in 1989 on request from Volvo and as a co-operation between IVL Swedish Environmental Research Institute, Volvo and the Swedish Federation of Industries.