Two-day course in Applied life cycle thinking
Start:

Tuesday, 24 October, 2023, 09:00
End:

Wednesday, 25 October, 2023, 16:00
The life cycle perspective, understanding the environmental impacts of a product or service throughout the value chain, is gaining increased importance in business as well as in public sector and authorities.
In this two-day course you will get a deeper understanding on how to apply life cycle thinking in your organization, through real cases and proven methods. You will get sufficient time to practice your new skills during the course and ask the experienced course leaders and guest lecturers for support.
Target group
The course is aimed for you who need a better understanding of the life cycle perspective, life cycle assessment (LCA) and its role for sustainable development in your organization. You work for example as a strategist, environmental coordinator / environmental manager, buyer or investigator in public sector or business and focus on sustainability. No prior knowledge in LCA is required.
The course provides knowledge in: 
How a life cycle perspective affects companies and authorities.
What LCA is and what benefit it can give you.
Specific application of the life cycle perspective in various functions and activities, eg in procurement and environmental communication.
Product Environmental Footprint and other life cycle-based policy development nationally and globally.
Implementing life cycle thinking in your organization.
Course leaders and guest speakers
The course leaders have long experience from academia, research institutes as well as working with organisations' sustainability work. Together with handpicked guest lecturers they will provide you with the tools you need.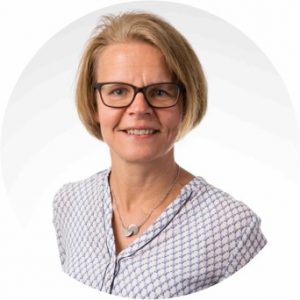 Karin Sanne – course leader
Karin Sanne is head of Life Cycle Management Group at IVL Swedish Environmental Research Institute. She has a MSc. in Chemical Engineering from Chalmers University of Technology and has worked with applied life cycle perspective both as assessments like LCA/EPD and strategic in industry organizations and Research Institute during more than twenty years. Karin gives regularly trainings around LCA methodology and use of life cycle thinking.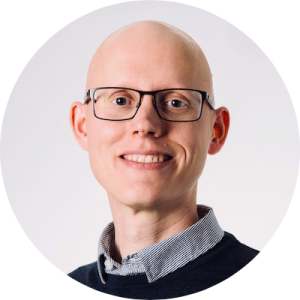 Kristian Jelse – course leader
Kristian Jelse is a sustainability consultant and the owner of Greendesk. He has a MSc. in Engineering Physics and Industrial Ecology from Chalmers University of Technology, and has since 2008 worked with applying, developing and communicating the life cycle perspective and its applications. He has previously organized trainings and seminars in Sweden and abroad, and been a recurring guest lecturer at universities on the topics of LCA, EPD and environmental communication.

Sofiia Miliutenko Martin – guest lecturer
Sofiia Miliutenko Martin is an analyst at Swedish Transport Administration. She works with the tool Klimatkalkyl, climate requirements and review of verification documents (EPDs and similar). Sofiia will talk about the use of applied life cycle thinking by Swedish Transport Administration in planning and public procurement.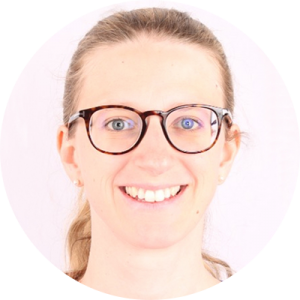 Sara Heimersson – guest lecturer
Sara Heimersson is Environmental Specialist at Essity Hygiene and Health AB. Sara will talk about how Essity applies LCA and Life Cycle Thinking on Innovation Projects and entire assortments, and how the derived LCA-results are used in business targets and external communication.
More information
Read news article about the course
I'm interested in attending the course but cannot participate on the upcoming dates.
Registration of interest to the course Applied Life Cycle Thinking
Registration
Date: October 24-25, 2023
Time: Day 1: kl. 09.00-16.00, Day 2: 09.00-16.00 (CEST)
Price: 15 000 SEK excl. VAT (Partners get a 20% discount)
Location: Chalmers University of Technology, Gothenburg, Sweden
Format: The maximum number of course participants is limited to 16 in order to e.g. enable good discussion groups and provide time for dialogue with the course leaders.
Language: The course will be held in English. On request, the course can be held in English or Swedish for larger groups at a separate occasion.
Contact
If you have any questions please send an e-mail to lifecyclecenter@chalmers.se or call +46 (0) 31-772 4961.
If you would like to attend the course but cannot participate on this occasion you are welcome to sign up to our list of interest for other occasions here.