"We returned with the mission to organize next SLCA conference!"
Tuesday, 23 October, 2018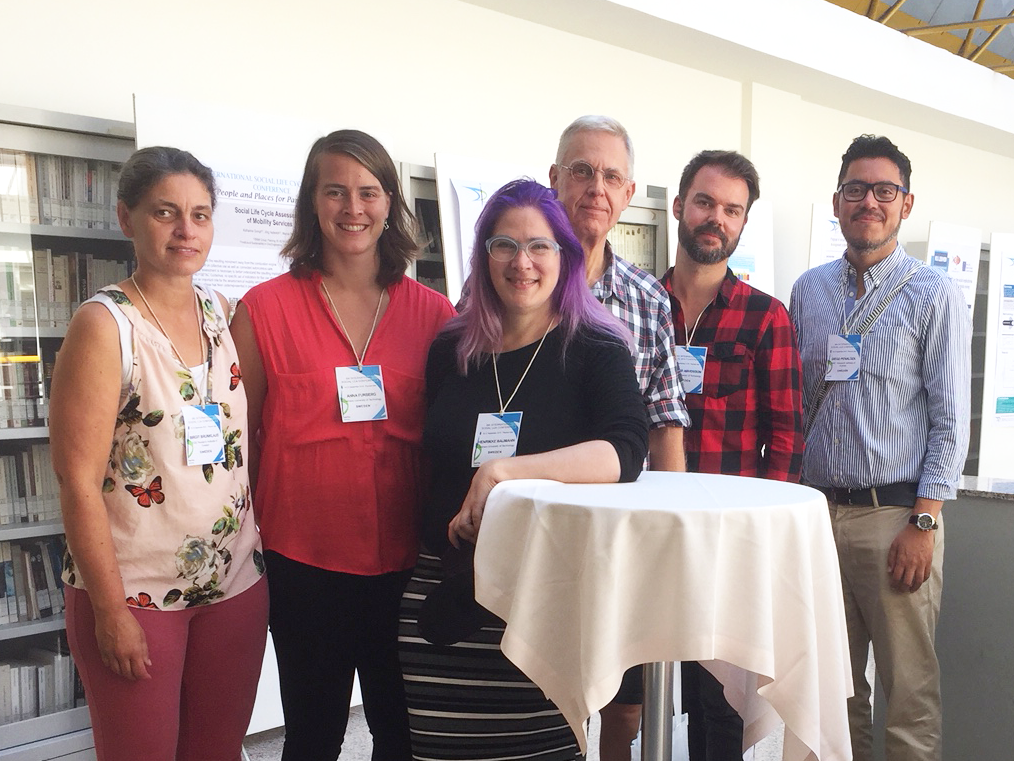 – Vi for till SLCA-konferensen i Pescara för att presentera vår forskning och kom hem med uppdraget att ordna nästa konferens 2020! säger Henrikke Baumann, Professor vid Chalmers.
En stor grupp forskare från Sverige var på plats i Pescara på den 6e internationella Social LCA konferensen. Av totalt 120 deltagare från över 25 länder kom sammanlagt 8 från Sverige. Många deltog även på den efterföljande workshopen ordnad av Social LC Alliance för att revidera UNEP/SETACs handbok för SLCA. En hel del arbete kvarstår även om en del framsteg gjordes i Pescara.
Elisabeth Ekener, KTH, som varit på tidigare SLCA-konferenser uppskattade att fundamentala och principiella frågor hade kommit upp denna gång:
– Vad går SLCA ut på? Inslagen med en policyworkshop och en industriworkshop var bra — det vill jag gärna se mer av i framtiden, säger Elisabeth.
Rickard Arvidsson, Chalmers, åker också gärna till SLCA-konferenserna eftersom han är intresserad av att undersöka i vilken utsträckning LCA kan bedöma även social påverkan på ett förtjänstfullt vis. Han hoppas att fältet kan utveckla sig bortom begränsade riktlinjesmetoder.
Som ordförande för nästkommande konferens utsågs Prof Henrikke Baumann, Chalmers och PhD Elisabeth Ekener, KTH. Planerna är ännu vaga, men tidpunkten för den 7e internationella SLCA konferensen blir troligen juni 2020.
– Uppdraget att ordna nästa konferens kom som en överraskning, men det får tas som uppskattning för den forskning om social LCA som görs i Sverige, säger Henrikke Baumann om uppdraget.
Här är listan över alla svenska presentationer på SLCA-konferensen 2018:
Beyond a CSR context towards pluralism in SLCA: exploring alternative social theoretical perspectives. Henrikke Baumann, Rickard Arvidsson, Chalmers
To assess use phase impacts in S-LCA. Elisabeth Ekener, lena Mokeeva-Hansson, KTH, & Catherine Macombe, IRSTEA, FR
Including social aspects in the sustainability management of organisations – Implications of the application of social life cycle assessment in the energy industry in Sweden. Sebastian Welling, Michael Martin, Emma Strömberg, IVL
The choice of social indicators within technology development – the case of mobile biorefineries in Europe. Birgit Brunklaus, Stefan Molnar, Gustav Sandin, Johan Toren, Mikael Mangold, RISE
Using the social hotspots database to assess the social risks of prospective value chains: The case of D-Factory. Diego Penãloza, RISE, & Heiko Keller, Institute for Energy and Environmental Research Heidelberg, DE
Using DALY for Assessing Human Health Impacts from the Use of Conflict Minerals. Anna Furberg, Rickard Arvidsson, Sverker Molander, Chalmers
En bok som samlar de bästa konferensbidragen kommer att ges ut efter konferensen.
Text: Henrikke Baumann
Photo: Andrea Raggi