Two-day course in Applied life cycle thinking is planned for 2020 in Gothenburg
Tuesday, 14 January, 2020
Do you want to gain in-depth knowledge of the Life Cycle perspective and understand the environmental impact of a product or service throughout the value chain and how you can use this perspective in your business? The course in Applied Life Cycle Thinking, organized by the Swedish Life Cycle Center, provides a deeper understanding of how to apply life cycle thinking in your organization through real-life cases and proven methods. It is aimed at those who need a better understanding of the life cycle perspective, life cycle analysis (LCA) and its role for sustainable development in your organization. No prior knowledge of LCA is required.
The next event is scheduled for April 21-22, 2020 at Chalmers University of Technology in Gothenburg (In Swedish).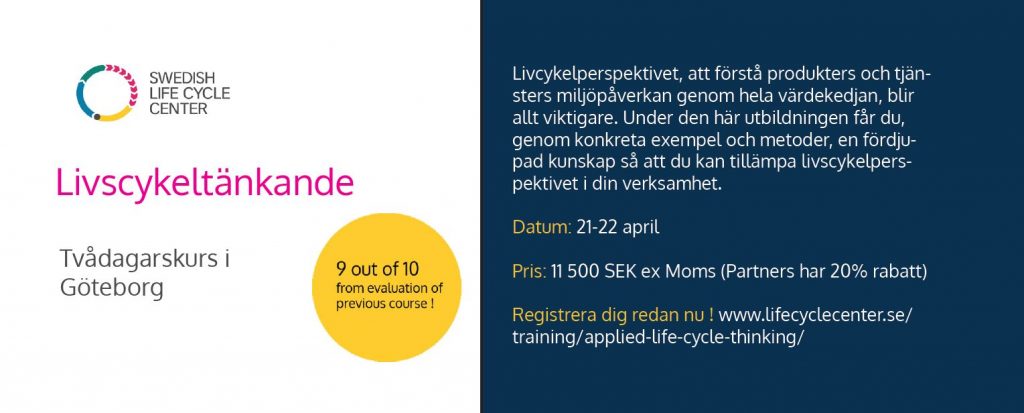 – I have been given a greater respect for the fact that it is complicated with LCA but that it is valuable and useful at the same time. Now I can more easily ask the right questions in my business and analyze the claims and understand the complexity .. / Course participants from the moment 8-9 October 2019 in Gothenburg
Interested to join the course? Secure your place today by registering an interest here (non-binding).
Read more about the course here.