Opportunities for small and medium sized companies
Monday, 11 April, 2022
During 2021 Swedish Life Cycle Center opened up for small and medium sized companies to take a more active part in the Center's activities since there has been a raise in interest for the life cycle perspective from other types of companies than those who historically have become Center partners. A "letter of intent" was developed for these small and medium sized companies, and by signing the letter of intent the companies get access to exclusive material, networks, project possibilities and more.
The life cycle perspective, understanding the environmental impacts of a product or service throughout the value chain, is gaining increased importance in business as well as in public sector and authorities. Upcoming legislation and legislative proposals, such as the climate declarations for buildings or EU environmental footprint, puts an increased pressure on all companies to implement and understand the life cycle perspective.
Swedish Life Cycle Center identified the need of a complementary agreement that could attract and open up for small and medium sized companies to join the Center and its activities, as a way to meet the increased demand for life cycle competence and life cycle understanding. The expectation is that both the current network of partners and the "newcomers" from smaller sized companies will benefit from cooperating and sharing their mutual understanding and development.
Added value of being part of the center
First to sign the agreement was Greendesk AB, a consultancy firm that supports companies in understanding, calculating, and communicating the environmental footprint of products. – We want to contribute to more organizations working towards the global climate and sustainable development goals says Kristian Jelse, CEO of Greendesk AB.
When signing the letter of intent, the signing company gets access to Swedish Life Cycle Centers internal network with over 500 life cycle professionals and the invaluable crossroads for interaction between researchers and practitioners that this network gives. The agreement also makes it easier for the organization to take part in research projects and other activities that can strengthen their competence within the life cycle field. Another benefit is a discounted price for the two-day course in applied life cycle thinking and joint strategic intelligence.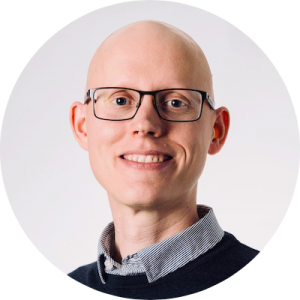 "The Swedish Life Cycle Center is a key collaboration platform and has a mission very much aligned with the activities of Greendesk. Through the SME collaboration, I look forward to participating in experts groups and networking events together with other experts working with and promoting the life cycle perspective."  Kristian Jelse, CEO Greendesk AB.
We are looking forward to inviting more companies into the Center so that we together continue to work towards the mission of applied life cycle thinking globally! If you are interested in joining the Center or just curious about what joining the Center can mean for you and your company, please contact us at lifecyclecenter@chalmers.se or +4631772 11 34.
---
More information
Founded in 1996 and hosted by Chalmers University of Technology, the Swedish Life Cycle Center is a Center of Excellence and collaboration platform for academia, research institutes, industry and government agencies. It fosters competence-building and knowledge exchange in advancing and applying the life cycle field. With its multidisciplinary methodology and collaboration between researchers, practitioners and decision-makers, the Center is a recognized player in the field. By bringing together Swedish life cycle competence and front-running companies, it has been instrumental in developing and adopting life cycle approaches within Swedish society and making important contributions to international initiatives. The Centre's vision is "credible and applied life cycle thinking globally" and the mission is to work for the integration of the life cycle perspective into processes and decision-making in industry, government policy and other parts of society. It is a partner-driven collaboration, with the partners setting the agenda and managing all the activities. Today, the Center consists of a network of some 500 people (between the various partners) involved in research projects, working groups (for learning) and expert groups (for impact and influence), training (professionals and higher education) and in networking and communication activities (internal conferences, webinars etc.).
Text: Maria Rydberg, Stina Hallman and Sara Palander