"Nordic countries are not front runners for green products anymore"
Friday, 09 November, 2018
The pilot phase of the large environmental footprint initiative (PEF & OEF), by the European Commission, is completed and many of us are wondering "What happens now?". A few remaining PEF pilots are being finalized during the fall and in the meantime, some companies and countries have started to adapt.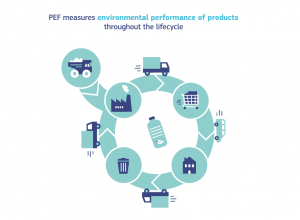 The period from now until the possible adoption of policies implementing PEF and OEF has been named the transition phase. During this period results from all pilots are being analyzed and methodological approaches are being adjusted. Until 2020, the Commission will analyze the possibilities of direct implementing the principles of PEF and OEF in existing policy or legislation. Also the implementation of existing PEFCRs will be monitored and possible also new PEFCR and OEFSRs will be developed.
One important mission with PEF and OEF was to avoid the vast variety of different labels and certifications existing to describe environmental performance. The Commission encourages member states, companies and organizations to apply the developed tool-box both in internal work, supply chain management and for market communication when feasible.
The European Commission is already investigating how PEF can be integrated into Ecolabel and there are several other interesting initiatives taking place at this very moment. A conference in Helsinki in September (arranged by The Nordic Environmental Footprint, NEF) put spotlight on a few of them.
"Very few European actors have started to use the tools in market communications."
Preben Kristensen, Group Coordinator at NEF, helped us to understand the Nordic and European contexts.

— Nordic stakeholders agree that this common pan-European tool is important; a tool that companies want to use in their own operations and possibly in dialogue with suppliers, Preben says. But very few European actors have started to use the tools in market communications.
Two of them were present at the conference. One retail chain and one cosmetic producer, that both have decided to actively use PEF in their supply chain management. Most likely it will also affect their marketing within a few years:
Lóreal, France, has developed a tool called SPOT (Sustainable Product Optimization Tool) which is fully based on PEF and was developed to assess the social and environmental performance of all L'Oréal's products across their life cycle. According to Lóreal, SPOT's methodology is the first in their industry to assess the overall footprint of a product, taking into account environmental and social criteria.
Colruyt Group, Belgium, has developed the NUTRI footprint, which is an online tool to monitor a products performance. It gathers primary data in the value chain, calculates the environmental footprint according to PEF/OEF and builds reduction scenario's. The results are integrated in websites and apps to allow the consumers to make trade-offs between health and environmental impact and provide guidelines on communication to achieve behavioral change at consumer level.
In some countries, other applications of PEF have been initiated. Made Green in Italy is one example, a tool to increase the competitiveness of the Italian production system where sustainability is increasingly demanded. It uses the methodology for environmental footprint of products (PEF) and is supported by the Italian Ministry of Environment. Two other European countries that are front-runners are Belgium, which is one step ahead in the retail area, and France, where a national label is under development.
What about the Nordic market? We asked Preben again:
— The activity in the Nordic countries is low. There are currently no examples from the Nordic market, Preben says. It is remarkable that the Nordic countries are not "front-runners" in this area. Many Nordic companies often claim to be leading the greening of their product category in Europe. They will definitely benefit by harmonized and transparent methods for calculation of environmental footprints. Only those applying false claims will lose.
But some small steps are taken to understand the PEF methodology. SYKE (Finnish Environment Institute) has started to investigate synergies between PEF and the Swan label. The PEF could be integrated into the Swan label in the future. The two methods PEF and Swan have a lot in common, but also a lot of differences that need to be considered. For instance, both Swan and PEF put emphasis on the quality of data. While Swan requires supply-chain specific data from applicants, PEF(CR) defines situations where primary data and secondary data is to be used. A significant conclusion from an international workshop last year discussing the preliminary results of the Finnish project was that it would be a draw back for the credibility of both PEF and the Swan, if environmental hot spots identified by the two methodologies would come out differently.
"The NGOs seem much focused on protecting the EU flower and Swan against changes as a result of PEF"
The huge collaborative project PEF & OEF, with almost 300 stakeholders involved, opens up for diverse thinking. The industry, NGOs and researchers have different views on methods and applications and they all need to agree on a common path.
— The NGOs seem much focused on protecting the EU flower and Swan against changes as a result of PEF, Preben says. They tend to forget that the labels are here to make people choose green products and to move the market in a sustainable direction. If other tools or methods turn out to be more effective, it is the goal and not the mean which is most important. The Commission clearly states that if the Commission is to give up PEF as an essential basis for the flower, they may have to propose a parallel labeling instrument based on PEF.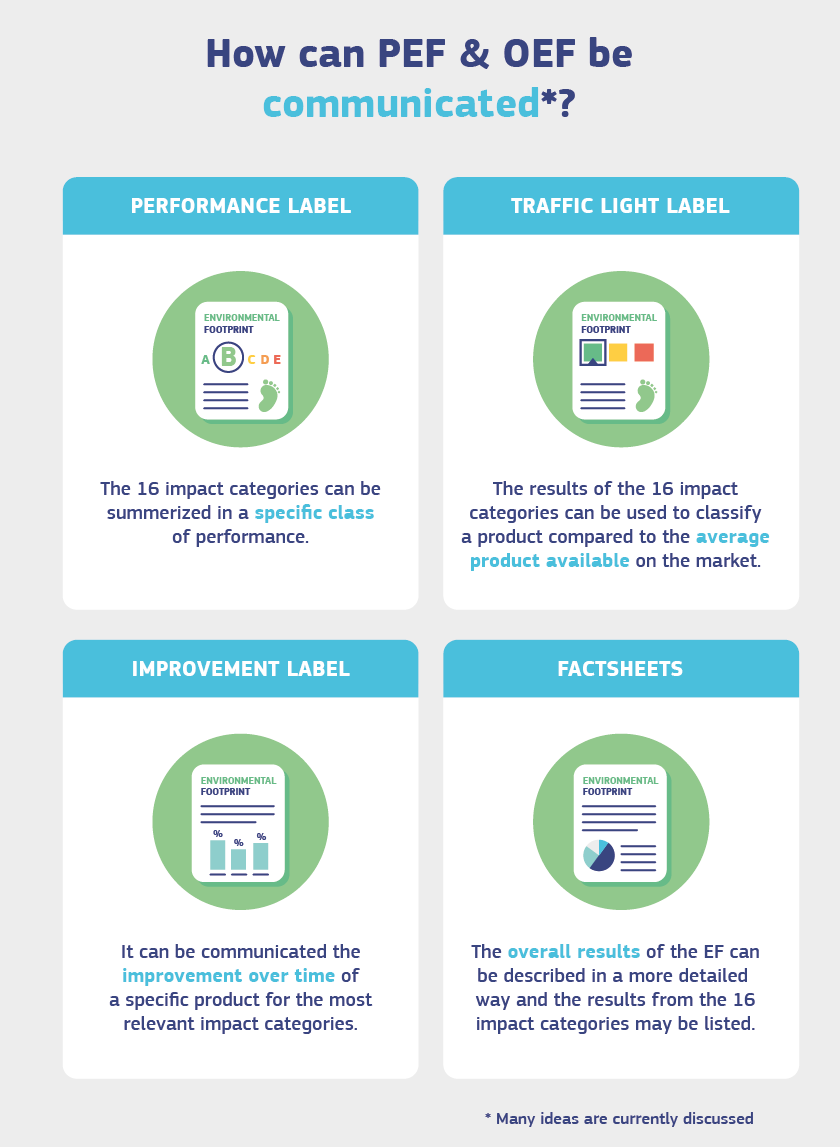 This common footprint method is still to be fine-tuned and discussed in Europe within the next few years. But the European Commission is convinced that PEF is a necessity if the European market is to contribute to a circular economy. This is one way to reduce the confusing range of methods and initiatives to measure environmental effects. 
— PEF delivers a clear harmonized and verifiable fundamental for the definition of what to understand by a "green" product and doing it by a method that is the best of today, Preben says. But there is of course still a lot to be adjusted in the coming years, for instance how to deal with chemicals and biodiversity.
— I fear that the request for a perfect method at start, will prevent the development. In other words – the best may turn out to be the worst enemy of the good.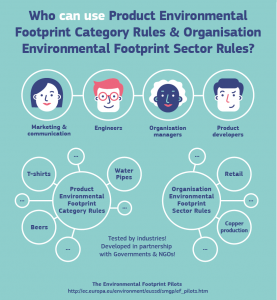 Short facts
What is PEF? The Product Environmental Footprint (PEF) method measures the life cycle environmental performance of products. The information you see considers relevant environmental impacts of all steps needed to get the product to you (materials and energy that are needed to make it, manufacturing, transport, how it is used, whether it is then thrown away, recycled or reused.
What is OEF? OEF stands for Organizational Environmental Footprints and is a multi-criteria measure of the environmental performance of a goods/services-providing organization from a life cycle perspective. While PEF is specified to a product, OEF is specified to the organizational activity as a whole. OEF can monitor the most important environmental issues in a sector and look at improvements to be made throughout the whole value chain. Focus is on performance improvements on a whole product sector.
What is going on? During the pilot phase PEFCRs (pilots) within 12 product groups were performed together with 2 OEFCRs. 8 PEFCRs will be finalized during fall 2018.
The transition phase has started and will continue until 2020.
Read more at the European Commission
Text by: Ulrika Georgsson