Swedish PhD-course in LCA thanks to the Academy group
Thursday, 07 June, 2018
We are proud to present the first PhD-course in LCA developed within Swedish Life Cycle Center and Swedish platform for the life cycle perspective! The course is organized together with The Research School Sustainable Biomass Systems at SLU and is one of the fruits from the Academy Group within the platform. The course is partly funded by Swedish Energy Agency through Re:Source.
It all started some years ago, when the need for a space to collaborate within academia was raised to Swedish Life Cycle Center. A lot of competent teachers and researchers from Swedish academia needed an arena to discuss LCA related issues. Thanks to funding from the Swedish Energy Agency, through the project Swedish platform for the life cycle perspective run by Swedish Life Cycle Center, the Academy Group became reality in 2017. Since the birth of the Academy Group, members have met several times, they have arranged a seminar about teaching LCA at universities and made an inventory of researchers active in the field of Life cycle thinking at partner universities. The latest outcome from the Academy Group is the PhD-course in LCA.
In the course, Phd students have the chance to get a deeper understanding of life cycle assessment (LCA) and related tools, including knowledge on state-of-the-art research in selected areas. One objective of the course is to disseminate the expertise of Swedish senior LCA researchers to a new generation of PhD students, and to help the PhD students creating an informal network of young LCA researchers.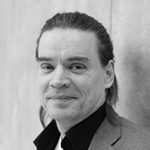 Tomas Ekvall (Chalmers) and Torun Hammar (SLU) have led the work that finally resulted in the course "Advances in life cycle Assessment" which will be provided in Gothenburg fall 2018.
Text: Ulrika Georgsson