Two-day course in Applied life cycle thinking, Stockholm
Start:

Tuesday, 07 November, 2017, 09:30
End:

Wednesday, 08 November, 2017, 15:30
The life cycle perspective, understanding the environmental impacts of a product or service throughout the value chain, is gaining increased importance in business as well as in puiblic sector and authorities. In this two-day course you will get a deeper understanding on how to apply life cycle thinking in your organization, through real cases and proven methods.
Target group
The course is aimed for you who need a better understanding of the life cycle perspective, life cycle analysis (LCA) and its role for sustainable development in your organization. You work for example as a strategist, environmental coordinator / environmental manager, buyer or investigator in public sector or business and focus on sustainability. No prior knowledge in LCA is required.
The education provides knowledge in:
How a life cycle perspective affects companies and authorities.
What LCA is and what benefit it can give you.
Specific application of the lifecycle perspective in various functions and activities, eg in procurement and environmental communication.
Product Environmental Footprint and other life cycle-based policy development nationally and globally.
Implementing life cycle thinking in your organization.
Course objectives
After the course, you have the knowledge and inspiration to use a life cycle perspective in your own business. You know the concepts of life cycle thinking and life cycle management and have gained comprehensive examples of how they can be applied for increased business benefit and for strategic decision making. You have gained an understanding of life cycle assessment as a method, its applications, strengths and weaknesses, and you are confident in using life cycle information in your work.
Course leaders
Emma Rex is a researcher and Group Manager at RISE Research Institutes of Sweden in areas such as decision support, life cycle thinking, and circular economy. Emma has a PhD in Environmental Systems Analysis with a focus on how life cycle perspectives are used and integrated in industry.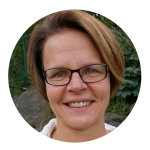 Karin Sanne is Group Manager for IVL Swedish Environmental Research Institute's LCA and Environmental Management Group where she coordinates and develops LCA-related assignments. She is civil engineer and has more than 15 years of experience in applied lifecycle thinking within AkzoNobel.
Register to lifecyclecenter@chalmers.se