Webinar – Klimatskatt på mat
Date:

Thursday, 05 December, 2019
Time:

10:00 - 10:45
Välkommen till en webbinarium där Emma Moberg, doktorand på SLU, berättar om projektet Klimatskatt där de undersöker effekterna av en framtida klimatskatt. I projektet har hon tillsammans med andra forskare använt sig av livscykelanalys (LCA) för att beräkna klimatpåverkan från de livsmedel på den svenska marknaden som främst berörs av den framtida klimatskatten. Emma kommer även att prata om hur de i arbetet undersökt olika metodval inom LCA och vilken effekt dessa val har på olika livsmedels klimatavtryck.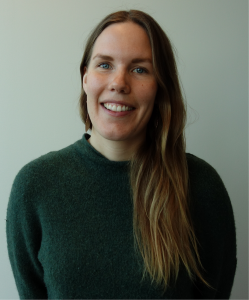 Emma Moberg är doktorand vid SLU – Sveriges Lantbruksuniversitet, vid Institutionen för energi och teknik; Lantbrukets teknik och system.
Hennes doktorandarbete syftar till att utvärdera hur en klimatskatt på svensk livsmedelskonsumtion kan utformas för att minska klimatpåverkan med så få negativa effekter som möjligt för andra miljömål.
–  Min del av Klimatskatt-projektet har hittills varit inriktat på att ta fram transparent klimatdata på livsmedelskonsumtion för att användas som underlag till en klimatskatt. I arbetet utvecklade vi en metod som skulle vara konsekvent i beräkningarna för alla livsmedel och som skulle vara enkel att administrera och även kunna bli accepterad av berörda aktörer.
This webinar is arranged by Swedish Life Cycle Center through the project Swedish platform for the life cycle perspective (funded by the Swedish Energy Agency).
Mer information
Projektet Klimatskatt går ut på att utreda effekterna av en klimatskatt på livsmedel, om det kan begränsa klimatpåverkan från livsmedelskonsumtionen i Sverige. Projektet har pågått sedan 2016 och förväntas avslutas 2020.
Publikationer:
Moberg E, Walker Andersson M, Säll S, Hansson P-A, Röös, E (2019) Determining the climate impact of food for use in a climate tax – design of a consistent and transparent model. The International Journal of Life Cycle Assessment https://doi.org/10.1007/s11367-019-01597-8
Gren I-M, Moberg E, Säll S, Röös E (2018) Design of a climate tax on food consumption: examples of tomatoes and beef in Sweden. Journal of Cleaner Production, 211: 1576-1585. https://doi.org/10.1016/j.jclepro.2018.11.238